DS1000

Modernize Your Infrastructure
with the Latest in Open Standards Networking
An Open Compute Project (OCP) accepted design, the DS1000 is a high-performance Gigabit Ethernet Layer 3 switch. Featuring 48 x 10/100/1000Mbps RJ45 ports and 8 SFP+ ports within a 1U form factor, the DS1000 provides flexibility and performance for your data center and enterprise-class access deployments.
Overview
Features
Applications
Resources
Contact Us
Switching capacity: 128Gbps;
Packet Buffer of 4MB
Compact, cost-effective, open network switch for enterprise, campus and data centers

Optimized for enterprise, campus and data centers
1GbE Data Center
Top of Rack

Interfaces

48 x 10/100/1000Base-T RJ45 Copper ports, 8 x SFP+ 10Gigabit fiber ports, 1 x Console Port base on RJ45, 1 x Out of band management
port base on 10/100/1000Mbps RJ45, 2 x Type A USB 2.0 ports

Processor

Intel Denverton 4-Core; 4GB ECC DDR4, configurable to 32GB; 64Gb iSLC M.2 configurable SSD

NOS

ONIE installer to support third-party network operating systems

Power

Under 200W peak consumption, 1+1 redundant hot swap PSUs; 90-264VAC 47Hz/63Hz AC/DC PSU

Watch the DS1000 video to learn more about platform features and how we're unlocking the potential of tomorrow's technologies, today.

Our Hardware
Platform Solutions

Extend product life with
our After-Market Services

For more information,
please contact us:

North America:
+1 888 899 9998

E-mail:
contactus@celestica.com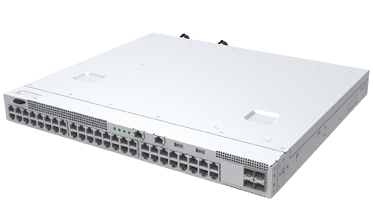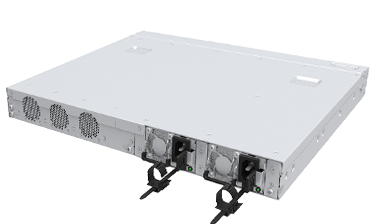 48 x 10/100/1000Mbps
RJ45 ports and 8 SFP+ ports

High-performance Gigabit Ethernet Layer 3 switch

1 x 10/100/1000 RJ45 for
Out-of-Band management

Intel® Denverton® 4-core Processor delivers extreme performance for high-density, low-power designs

Resiliency with hot-swappable dual redundant power supplies

Open Network Install Environment (ONIE) for automated loading of compatible open source and commercial NOS offerings

Open and Third-Party
Network Operating Systems

Management Switch
Use Cases

Open-sourced networking solution with OCP-accepted design